I wrote a story for the Big Spring Herald in 1975 about Bascom Andrew ("Pop") Reagan was a very important person in the history of the town.
He shares recollections about his father and a whole lot more.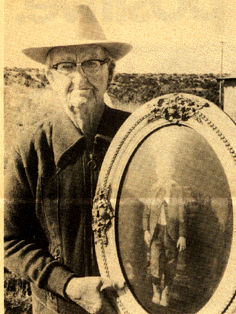 Ol' George
Because of Virginia Marials Washington,
(1832 to 1858), the link to George Washington's great-great-grandfather is verified.
The Murder of Brack Mitchell
If you have a Reagan and a Mitchell for grandparents, you've probably heard this story. As a deputy sheriff,
he died in the line of duty.
WAR's War
Great-grandfather William Andrew Reagan, also known as Wylie or War, fought in the Civil War.
Davy, Davy Crockett ...
No, the hero of the Alamo is not an ancestor, but his relationship with one of my ancestor's is interesting.